ABOUT
Our philosophy is to produce unique and individual design solutions that not only reflect our clients or their brand but enhance their lives or businesses. Our designs are timeless and thoughtful, always aiming to strike the perfect balance between aesthetic relevancy and functional longevity.
At the core of each project are the personal connections we form with each client. From concept to completion, we work alongside you to understand your vision and needs, and tailor every design decision to optimize your space and your life. Developing these genuine connections allows us to embrace the stories our clients are trying to tell and weave their personal narratives into every detail of our designs.
APPROACH
Our design approach is to draw together an interrelated network of approaches that are mutually enriching for our client and their customers.
It comprised of 4 distinct but integrated parts. Each of these dimensions must be supported, developed and integrated in order for spaces and humans within them to function to their highest potential.
We design spaces to enable wellbeing, emotion and influence behavior.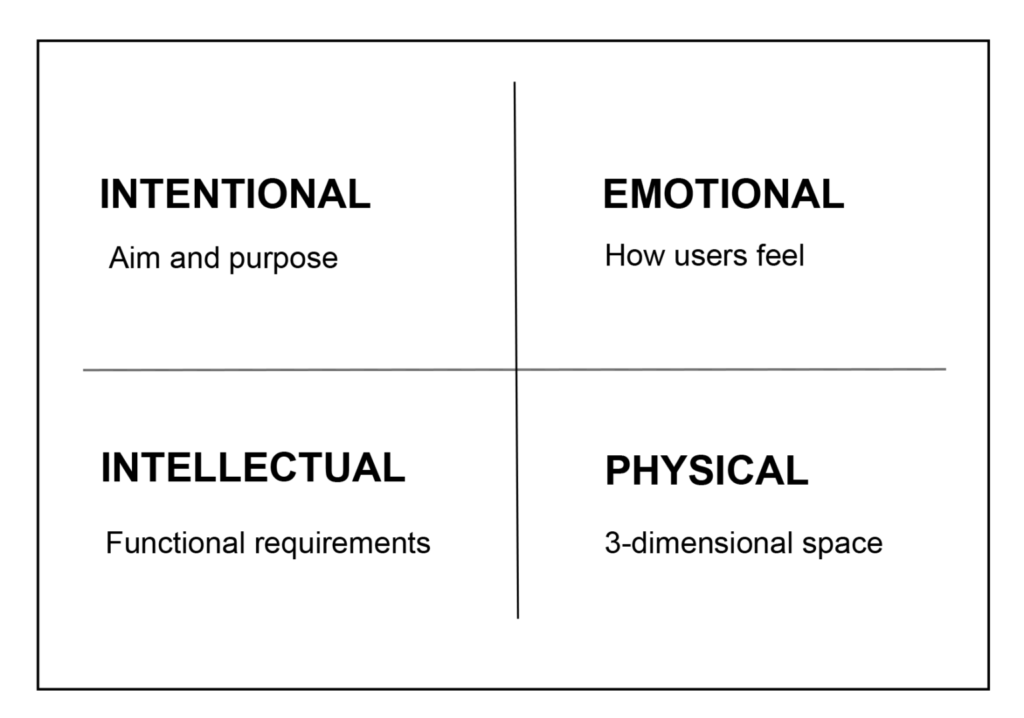 WHAT WE DO
Consulting with an interior designer is not about imposing ideas and personal taste onto a client. It is about client and designer coming together to create a unique space.
It is about helping a client develop their vision while analysing their requirements. In the end creating a flexible, functional environment that optimises space and relates to the clientele, business, image and location.
AREAS OF SERVICE
Space Planning
Theme + Concept Development
Tender and Construction Drawings
Professional Project Management
Budget Development
Custom Joinery + Furniture + Furnishings
HOW WE DO IT
PRELIMINARY DESIGN SCHEME
After getting to know you and establishing your design brief, we put together an initial design scheme for your project. This scheme acts as our master plan that guides us through the entire design process.
Includes our key design ideas, inspirational images, concept sketches, scaled initial floor plans with layout options, a preliminary selection of finishes, and an indicative budget estimate.
DETAILED DESIGN DEVELOPMENT
Taking your feedback into consideration from the preliminary design scheme phase, we will refine and amend our concept development to align with your vision.
Develop detailed 2D and 3D visuals including rendered perspectives, detailed floor plans, elevations, and joinery design.
Revisit the budget and identify cost projections to help align the design with expenses and make any required adjustments.
CONTRACT DOCUMENTATION 
At this stage, we will provide a finalised set of drawings for construction, including layout plans, elevations, sections, reflected ceiling plans, and joinery details/drawings.
We will also supply a full schedule outlining details of all final finishes, fixtures, fittings, furniture and equipment.
CONTRACT AND CONSTRUCTION ADMINISTRATION
It's time to appoint your contractors. We will be on hand to assist throughout the entire construction process.
This includes attending site, liaising with trades, reviewing construction drawings, responding to queries, managing orders, and defect rectification.
Our Staff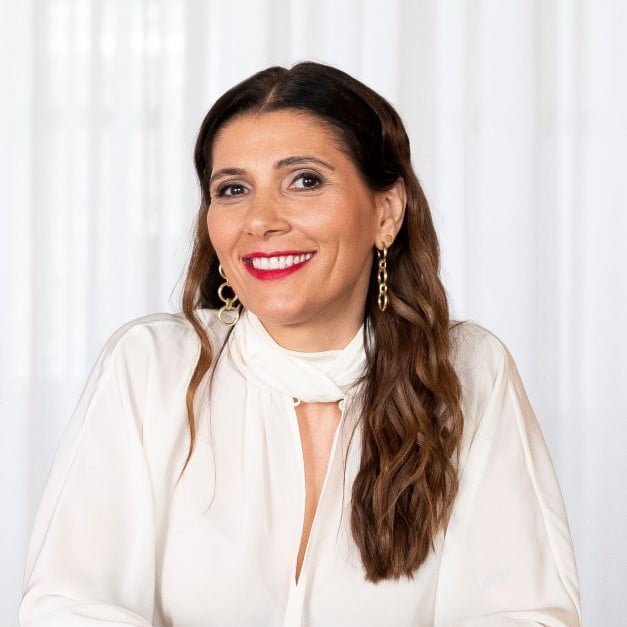 At More Than Space, we believe that the success of our studio stems from active collaboration. Fostering the unique strengths of each individual helps to enhance our overall potential, resulting in a dynamic yet harmonious team that consistently presents the highest standard of work to our clients.